Aug 14, 2018 By Team YoungWonks *
What are the basic guidelines to ensure internet safety in today's age?
This is a key issue and thus merits our attention. Be it adults or even students, anyone using the Internet today needs to be on guard against virtual dangers and threats. This is why at the YoungWonks Coding Classes for Kids, the instructors take care to make the students technologically aware of how important it is to use technology responsibly and how to avoid its misuse. Vishal Raina, founder and senior instructor at YoungWonks, points out how technology is a tool at our disposal and we have to be smart at using it. "Today, the Internet has revolutionized how we communicate with each other and we are all heavily dependent on it. And while it has made the world a smaller place, we can not ignore the perils that come with the territory. Today, it is more important than ever to ensure basic internet security," he says.
Indeed, without online protection, one is vulnerable to being a victim of fraud, breach of privacy and confidentiality, theft (both identity and data theft) and even property damage. Security and vigilance are extremely vital in keeping oneself safe, especially since today we store almost all our financial records online. In this blog, we shall share the basic guidelines for internet security; these can be observed at an individual level.
To begin with,
Use strong passwords that have a good mix of alphabets and numbers, or use a phrase. Words found in the dictionary, proper names (especially spouses and children), and dates do not make good passwords. Avoid using commonly attempted passwords such as a birthday, phone number zip code or street address.
As far as possible, sign in using Two Factor Authentication, also known as 2FA. Online sign-ins that need just a simple username and password are typically more vulnerable to criminals (either in organised gangs or working alone) aiming to gain access to a user's private data such as personal and financial details. One way to avoid this is to sign in using Two Factor Authentication, also known as 2FA. It is an extra layer of security that requires not only a password and username but also something that only a particular user has on him/ her. This makes it more difficult for potential intruders to gain access and steal that person's personal data or identity. As a result, two-factor authentication has become far more prevalent now.
Install antivirus software Make sure you keep it updated. Run scans regularly, and let it scan your incoming and outgoing messages.
Use a bidirectional firewall, which will keep away unwanted inbound and outbound traffic. Whatever be your operating system, it's best to turn on its native firewall application.
Allow autoupdates. The makers of popular operating systems are constantly resolving security issues, as they are found. So it's best to leave the autoupdate option on so you have the latest update on your computer/ laptop.
Change default passwords. Your router comes with a default user name and password, which is publicly available and widely know. There are many common exploits for these default passwords so its imperative that you change the password. If you don't, someone could reconfigure your router, redirect all your traffic to their servers and possibly steal the information you pass from your computer to the Internet. Consult your router's user guide for information on how to change your password.
Be careful before opening an attachment, as it may contain malware or a virus. If you weren't expecting to receive an email with an attachment, then there's a good chance that it contains a virus. Also make it a point to check the exact address of the sender and not just the subject line, especially if it looks suspicious to you.
Don't click on random links in emails, unless you are sure that it is safe to do so. This includes links to online greeting cards. Email links are a common way for phishers to trick you into sharing your personal information.
Don't trust pop-up security alerts while you are browsing the Internet. They are most probably links to viruses.
Do not enter personal information on unsecure sites. Look in the address bar for "https". The "s" means it's secure. However, bear in mind that a secure site doesn't necessarily make it trustworthy.
Use phishing/ security filters wherever possible. In Firefox, click on the Security tab, under Options, and check the box next to "Tell me if the site I'm visiting is a suspected forgery" as well as the box next to "Check by asking Google." You can turn on the phishing filter in Internet Explorer 7 via the Tools menu. Google Chrome comes with the default option set to "Enable phishing and malware protection" but you can make sure it is enabled by checking under "Options->Under the Hood->Privacy.
Always try to use a router for your WiFi, wherever possible. A router or wireless gateway will keep hackers from directly attacking your computer through the Internet. Many routers have additional security features keeping hackers at bay. Even if you only have one computer connected to the network, please purchase and install a router or wireless gateway. Even when you are outside, say at a mall, shop, restaurant/ cafe or the gym, you should be more discerning about using their hotspot as it could be misused by someone to get access to your phone/ computer.
Secure your wireless router by using Wi-Fi Protected Access (WPA) or Wi-Fi Protected Setup (WPS), as it will help you control access to your router and thus your Internet connection or potentially your computer.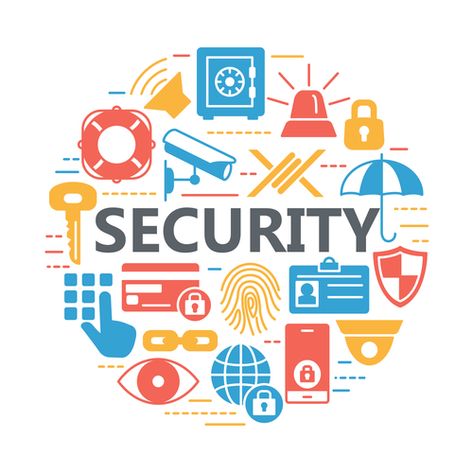 *Contributors: Written by: Vidya Prabhu Photo courtesy: Shutterstock