Oct 10, 2018 By Team YoungWonks *
Why software engineering is a much sought after profession and what makes it so? We all know that software engineering is one of the many engineering disciplines out there but for decades now, the demand for software engineers has been steadily on the rise. In fact, software engineers get three-times as many InMails from recruiters on LinkedIn as the average professional. According to the Linkedin Learning blog, the median salary of American software engineers is $112,000.
What is software engineering?
So what is the reason behind the popularity of software/ computer programming? To examine that, we need to look at what the profession of software engineering entails. What is software engineering? Software engineering is the engineering discipline that involves the development of software in a systematic method. It is concerned with all aspects of software conception, maintenance and production.
And how did this field come about? With the first digital computers appearing in the early 1940s, experts soon realised the complexity of computing and thus the need for a division between "hardware" and "software" came about. Over the years, both fields of have grown tremendously.
Types of software engineers
What is also interesting and of great importance is the fact that there are several types of software engineers. Software engineers are classified under six categories:
• Front-end engineers: They develop the look and feel of the software interface.
• Embedded and application engineers: These engineers work mainly on applications where there is the need to work both on hardware and software. Like IoT devices.
• Infrastructure and cloud computing engineers: They conceive, develop, operate and maintain cloud computing systems i.e. shared pools of configurable system resources and higher-level services accessed through the Internet.
• Machine learning and data science engineers: These engineers use statistical techniques to give computer systems the ability to "learn" (i.e., progressively improve performance on a specific task) with data, without being explicitly programmed.
• Mobile engineers: Their job revolves around monitoring and improving coverage and performance of handsets.
• Test and quality assurance engineers: They test methods and conduct evaluations to determine product performance. This can occur during both the design and production stage.
Popular branches of software engineering
This brings us to the next question: Are all of these categories equally popular and in-demand? A LinkedIn article from December last year says that while software engineering is in the top five fasting growing jobs today, machine learning and data science engineers are the most in-demand at the moment. The demand for machine learning engineers has seen a 9.8X growth in the last one year. In December 2017, there were 1,829 open machine learning engineering positions on LinkedIn. A Forbes article from December 2017 says demand for data scientists has grown over 650% since 2012, with hundreds of companies hiring for those roles.
Among other engineering disciplines, infrastructure and cloud computing engineers are relatively low in supply and demand. And their demand is about to shoot up since there is an increased requirement for flexibility and scalability from the enterprises today.
What determines higher pay
A low supply and high demand translates into high pay. What's more, geography too plays an important role in determining software engineers' salaries. Like in any profession, the company you work for and the city you work in makes a big difference. Since the Bay Area typically is home to more technology companies and the biggest technology companies such as Google, Apple and so on, it is not surprising that software engineers employed with these companies in these areas draw higher paychecks. If the stats shared by LinkedIn Learning blog are to be believed, the median salary of a software engineer in the Bay Area is $142,000.
Moreover, technology companies aren't the only ones looking to hire software engineers. With the Internet taking over the world, all of us are dependent on computers which means we depend on software which means we need a software engineer to work with that software. It could be a bank, an FMCG, a marketing company, a digital company, a hospitality company, a consultancy - they all need computers and hence they need IT support provided by software engineers. This is why the demand for software engineers continues to increase.
It is said that by 2020, there will be 1.4 million computing jobs available but there will be only 400,000 computer science students available. It's a $500 billion opportunity. Even now, around 60% of STEM (Science, Technology, Engineering and Math) jobs are computing (computer science / computer programming) jobs.
Tapping the unbridled potential
The only way to recognise the bright prospects offered by the world of software engineering is to learn the subject! You can make a start in that direction by learning software programming, or coding as it is also called, right from an early age.
Even grownups who are interested in acquiring a new skill and want to polish their CV can start by learning coding. It's a myth that one can learn coding only at a certain age. You can learn coding at any age, be it 6 or 60.
Why kids should learn coding today
There is no downside, only an upside to learning coding at an early age: kids can grasp better. So coding is no less than a life skill. Just like you send your kid to a swimming class or a drawing or dancing class, coding is best learnt at an early age. So after-school coding programs like YoungWonks are one's best bet, especially since these program will lay a solid foundation for one's career aspirations as a software engineer.
It may be pointed out here that many successful coders started young. And even if you or your child don't wish to pursue software engineering, coding lessons will keep you in good stead and leave you better equipped to deal with any software problems that you may face even as a consumer. After all, we heavily rely on and consume software today.
Sources
https://www.linkedin.com/business/learning/blog/productivity-tips/the-american-city-that-pays-software-engineers-the-most
Below is an interview video that throws light on the same subject: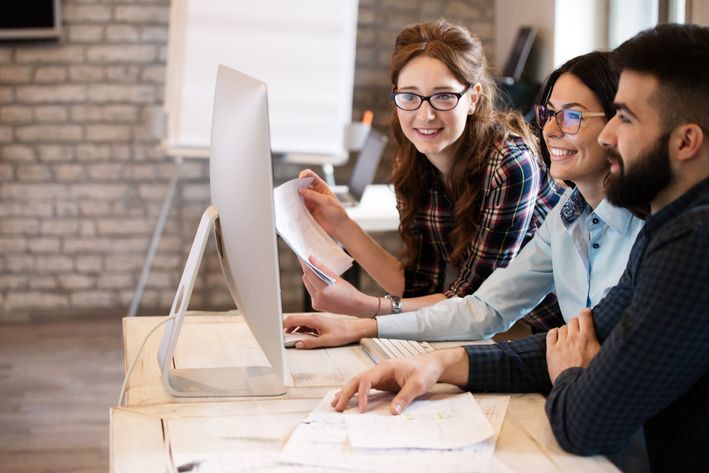 *Contributors: Written by Vidya Prabhu; Photo courtesy: Shutterstock